Minnesota Mobile Homes / Manufactured Homes – Overview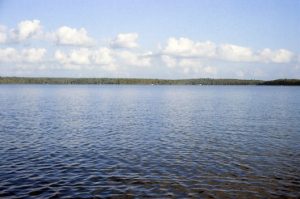 Minnesota Mobile Homes / Manufactured Homes – Overview
In Minnesota, a "Manufactured Home" has been defined as follows:
"Manufactured home" means a structure, not affixed to or part of real estate, transportable in one or more sections, which in the traveling mode, is eight body feet or more in width or 40 body feet or more in length, or, when erected on site, is 320 or more square feet, and which is built on a permanent chassis and designed to be used as a dwelling with or without a permanent foundation when connected to the required utilities, and includes the plumbing, heating, air conditioning, and electrical systems contained in it.
Historically, such structures were referred to as mobile homes:
not because they were mobile – in the sense of being transportable from one site to another,
but because some of the early manufacturers of such products were based in and around Mobile, Alabama.
While officially, such movable structures are known as Manufactured Homes, many people still refer to them as mobile homes, and the communities in which they are situated are referred to as mobile home parks.
Minnesota Manufactured Homes
The Minnesota statutes applicable to Minnesota Manufactured Homes:
are scattered across several different chapters,
are subject to numerous cross-references, and
identify a number of confusing terms.
Therefore, it can be challenging to determine the applicable law which governs any particular situation.
The office of the Minnesota Attorney General has published a handbook – in "PDF" format – with respect to Minnesota Manufactured Home Parks, which endeavored to provide a broad spectrum of information regarding the laws governing Minnesota Manufactured Homes.
The handbook can be very helpful.
However, relying exclusively upon the main provisions of the Minnesota Attorney General's Manufactured Home Parks Handbook, without simultaneously referring to the applicable statutes, is perhaps not advisable.
The web site of the Minnesota Attorney General also provides additional guidance with respect to Minnesota Manufactured Homes, and Minnesota Manufactured Home Parks.
A number of counties have also produced short booklets on the subject of Minnesota Manufactured Homes – some of which are not particularly current – but are nevertheless useful in some respects.
However:
understanding everything that a person needs to know in order to buy, sell, lease, finance, or transfer a Minnesota Manufactured Home takes time, and
it may be easier, and more cost efficient, to retain the services of a knowledgeable Minnesota attorney for assistance with such matters.
Transactions involving the resale of Minnesota Manufactured Homes – particularly when seller financing is involved – can be multifaceted, and may not be suitable for the do-it-yourselfer.
All Minnesota Manufactured Homes not originally affixed to land have been issued a Title Certificate by the Driver and Vehicle Services Division of the Minnesota Department of Public Safety – which identifies the owner of the Home, and certain other interests.
Such Title Certificates serve a number of purposes:
They serve as prima facie proof of ownership of Minnesota Manufactured Homes – identifying each Home's identification number, year of manufacture, make, model, title number, date of issue, and the name and address of the owner;
They identify persons holding security interests in the Home, including the name and address of such secured parties.
They may serve as a Bill of Sale with respect to any transfer of ownership.
While a replacement Title Certificate can be obtained if the original is lost, it is best to maintain the Title Certificate in a safe place, so that it can be conveniently used to transfer title, or revise the record with respect to any security interests in a Minnesota Manufactured Home, as necessary.
Conclusion – Minnesota Mobile Homes / Manufactured Homes – Overview
Please contact private Minnesota Attorney Gary C. Dahle for assistance with:
the preparation of any Minnesota Manufactured Home resale purchase agreement or lease,
issues relating to seller financing of a Minnesota Manufactured Home resale, or
other title or security interest concerns.
Legal fees will be applicable – and advance payment may be required.
If you have an e-mail account, and a good Internet connection, Attorney Gary C. Dahle can assist you in any Minnesota County.
Copyright 2018 – All Rights Reserved.
Gary C. Dahle – Attorney at Law
2704 County Road 10, Mounds View, MN 55112
Phone:  763-780-8390  Fax: 763-780-1735
gary@dahlelaw.com
Legal Disclaimer
Information provided herein is only for general informational and educational purposes. The laws regarding Minnesota manufactured homes involve many complex legal issues.
If you have a specific legal problem about which you are seeking advice, please consult with a Minnesota attorney at law.
Gary C. Dahle, Attorney at Law, is licensed to practice law only in the State of Minnesota, in the United States of America.
Therefore, only those persons interested in matters governed by the laws of the State of Minnesota should consult with, or provide information to, Gary C. Dahle, Attorney at Law, or take note of information provided herein.
Accessing the web site of Gary C. Dahle, Attorney at Law – http://www.dahlelaw.com – may be held to be a request for information.
However, the mere act of either providing information to Gary C. Dahle, Attorney at Law, or taking note of information provided on http://www.dahlelaw.com, does not constitute legal advice, or the establishment of an attorney/client relationship.
Nothing herein will be deemed to be the practice of law or the provision of legal advice. Clients are accepted by Gary C. Dahle, Attorney at Law, only after preliminary personal communications with him, and subject to mutual agreement on terms of representation.
If you are not a current client of Gary C. Dahle, Attorney at Law, please do not use the e-mail links or forms to communicate confidential information which you wish to be protected by the attorney-client privilege.
Please use caution in communicating over the Internet. The Internet is not a secure environment and confidential information sent by e-mail may be at risk.
Gary C. Dahle, Attorney at Law, provides the http://www.dahlelaw.com web site and its contents on an "as is" basis, and makes no representations or warranties concerning site content or function, including but not limited to any warranty of accuracy, or completeness.
Links:
Gary C. Dahle, Attorney at Law – providing legal services in the areas of:
Minnesota Adoptions
Minnesota Business Law – LLC's, general partnerships, limited partnerships, and sole proprietorships, trademark, service marks, and assumed names
Minnesota Corporations – incorporations of for profit business corporations and non-profit organizations
Minnesota Church Corporation law – legal counsel concerning unique issues of church corporate matters
Minnesota Elder Law – conservatorships
Minnesota Estate Planning – estate and gift tax concerns, qualified plan and IRA distributions, Minnesota Pet Estate Planning
Family Law – Minnesota Antenuptial and premarital agreements
Minnesota Probate, Minnesota Probate Law, Trusts, and Minnesota Wills – wills, trusts, estate administration and probate avoidance.
Minnesota Real Estate and Minnesota Contracts for Deed – commercial and residential transactions
Representing clients having probate, real estate, and mineral rights issues in North Dakota.