Minnesota Limited Liability Companies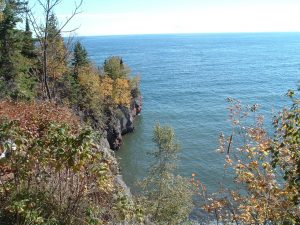 Minnesota Limited Liability Companies
After you have filed Articles of Organization, what next?
Have you adopted an Operating Agreement?
Have you admitted members?
Minnesota Limited Liability Company  Attorney
Since 1992, Attorney Gary C. Dahle has represented a variety of Minnesota corporations and limited liability companies with respect to:
mergers,
employment issues,
insurance issues,
the sale of real property – including property acquired by gift,
Minnesota Secretary of State filings, and
the drafting and revising of Articles of Organization, and Operating Agreements.
If you need assistance with any aspect of Minnesota Limited Liability Company law in any Minnesota county, contact attorney Gary C. Dahle, at 763-780-8390, or gary@dahlelaw.com.
Minnesota LLC Articles of Organization
Minnesota LLC Board Management
Minnesota LLC Dissolution Distribution
Minnesota LLC Operating Agreements
Minnesota LLC Transferable Interest
Copyright 2017 – All Rights Reserved
Gary C. Dahle – Attorney at Law
2704 County Road 10, Mounds View, MN 55112
Phone:  763-780-8390  Fax: 763-780-1735
gary@dahlelaw.com
Legal Disclaimer
Information provided herein is only for general informational and educational purposes.
The laws relating to Minnesota Limited Liability Companies involve many complex legal issues.
If you have a specific legal problem about which you are seeking advice, consult with legal counsel.
Gary C. Dahle, Attorney at Law, is licensed to practice law only in the State of Minnesota, and in the State of North Dakota, in the United States of America.
Therefore, only those persons interested in matters governed by the laws of the State of Minnesota or the State of North Dakota should consult with, or provide information to, Gary C. Dahle, Attorney at Law, or take note of information provided herein.
Accessing the web site of Gary C. Dahle, Attorney at Law – http://www.dahlelaw.com – may be held to be a request for information.
However, the mere act of either providing information to Gary C. Dahle, Attorney at Law, or taking note of information provided on http://www.dahlelaw.com, does not constitute legal advice, or the establishment of an attorney/client relationship.
Nothing herein will be deemed to be the practice of law or the provision of legal advice. Clients are accepted by Gary C. Dahle, Attorney at Law, only after preliminary personal communications with him, and subject to mutual agreement on terms of representation.
If you are not a current client of Gary C. Dahle, Attorney at Law, please do not use the e-mail links or forms to communicate confidential information which you wish to be protected by the attorney-client privilege.
Please use caution in communicating over the Internet. The Internet is not a secure environment and confidential information sent by e-mail may be at risk.
Gary C. Dahle, Attorney at Law, provides the http://www.dahlelaw.com web site and its contents on an "as is" basis, and makes no representations or warranties concerning site content or function, including but not limited to any warranty of accuracy, or completeness.